Your Source for Carpet Flooring in Ardmore, OK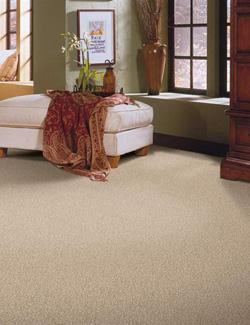 Are you hoping to make a substantive change to your home or office? Renovate your space for the better with comforting carpet flooring in Ardmore, OK, from The Floor Trader of Ardmore. Carpet is a highly desirable material because it adds an exceptional physical and visual warmth that property owners of all preferences find tasteful. In addition, it complements almost any interior aesthetic, reduces ambient noise, and offers a soft cushion underfoot that makes it a fantastic choice for places that experience a great deal of traffic.
Enjoy the comforts of luxurious carpeting in your commercial or residential space when you choose from our vast selection of flooring choices. Visit our fully stocked carpet store to gain access to the resources and materials you need to make your upcoming remodeling project a total success. When you're ready to renew the look of your indoor space, you can count on us to provide you with highly desirable soft and hard surface choices that you'll love to see in your home or workspace.
Helping You Find the Best Choice for Your Space
With the vast array of floors we offer, finding the right one that best suits your particular space might be more difficult than you first thought. Fortunately, our knowledgeable professionals are prepared to field any questions you may have about our vast selection of floors.
Among our impressive inventory, you'll find selections such as Berber carpet and choices from other industry-leading brands with coloring options ranging from whites, off-whites, and greys to rich chocolate shades and wines. Best of all, our brand-name carpets can easily endure whatever life throws their way, resisting stains and holding up well to foot traffic.
Choose Our Carpeting for Its Ease of Maintenance
Many homeowners with active or busy households prefer carpet for its minimal cleaning requirements. If you're concerned with your new choice's cleaning needs, you can rest easy knowing that keeping your new carpet flooring looking clean and inviting is as simple as sopping up spills with a damp rag and vacuuming them regularly. When you're ready to enhance your home or office space with a colorful, convenient flooring option, visit our fully stocked carpet store to find the perfect combination of padding, pattern, and style that speaks to your design visions.
Your Trusted Team for Carpet Installations
Maximize your property investment by leaving your flooring installation needs in the hands of licensed professionals. When you need a new carpeting installation, you can count on our team to find the right crew to handle your needs. From your initial consultation until the last inch of your new floor is placed, you'll see firsthand that you have our total support every step of the way. Once we complete the job, you'll be left with a new surface underfoot that will serve you well for years to come.
---
Contact our store to learn more about our extensive selection of premium carpet floors. We proudly serve commercial and residential property owners in Ardmore, Oklahoma, and the surrounding areas.