Flooring in Edmond, Ardmore & Weatherford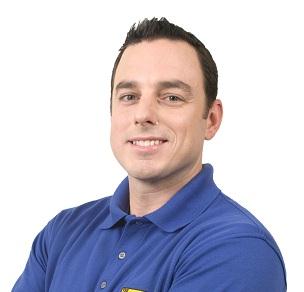 Contractors, remodelers, and installers seeking quality flooring at great deals, along with value-conscious homeowners, appreciate the unbeatable savings Floor Trader Oklahoma offers. Save up to 70% on home flooring in Edmond, Ardmore, and Weatherford at our warehouse-style flooring centers. We carry a huge selection of brand-name:
Floor Trader Oklahoma skips the showroom frills and maintains low overhead to offer you factory-direct flooring in Edmond. We provide you with an impressive selection at a fraction of the cost you pay at retail flooring stores. You never have to worry about purchasing close-outs or odd lots, as our floor store in Edmond offers you the same quality products without the markup.
Trusted Name Brands for a Fraction of the Cost
Name brands include Mannington®, Armstrong®, Shaw®, and Mohawk® flooring in Edmond. Choose from a huge variety of colors, textures, and species to meet the demands of even your most particular customers. DIY floors in Edmond mean you reap the benefits of shopping at a flooring store that sells the best materials at the lowest prices in town so you can pocket the profits after installation. Our discount floors in Edmond allow you to pour money back into your work, encouraging financial growth and prosperity within your business as well as the local community.
The Discounts You Deserve
Discount Flooring in Edmond is the only way to go, whether you seek flooring for a small room or an entire home. Embellished retail showrooms increase the price you pay for flooring. Floor Trader Oklahoma boasts a neat, clean, and organized flooring center that is easy to navigate so you find the discount flooring in Edmond you need to satisfy a particular theme, décor, or furniture.
We carry a huge in-stock supply of flooring so you can pick out your product and it home for installation the same day! When you need floors in Edmond, make the intelligent choice and shop Floor Trader Oklahoma. Our prices and quality cannot be rivaled and we are proud to help local business owners, contractors, and installers, save money on their floor projects every time.
---
Contact or visit Floor Trader Oklahoma at one of our discount flooring stores in Edmond, Ardmore and Weatherford to peruse an impressive variety of flooring options that are sure to satisfy all your clients!