Flooring in Oklahoma City, OK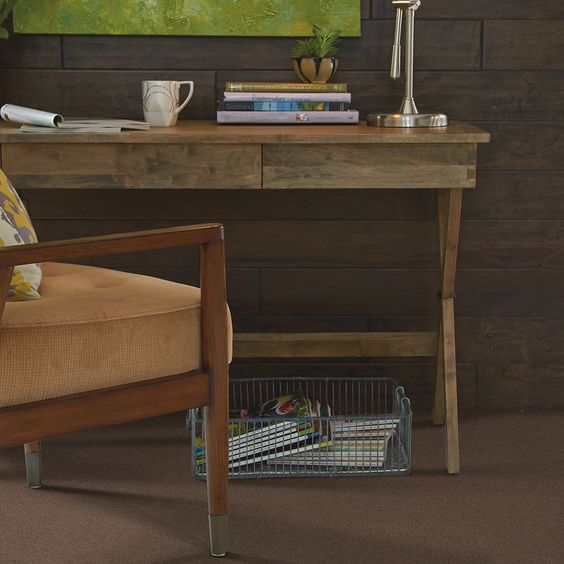 Do you need new flooring for your home, business or any other location? Count on our factory-direct flooring store to provide a full range of discount flooring options. We carry a full range of carpet, hardwood, laminate, tile, and vinyl collections. Shop at the only flooring store you'll ever need to visit in the state. Because we order our flooring selection in bulk directly from the factory, we're able to offer you extremely low prices on high-quality flooring brands.
With such a huge selection of affordable, top-rated flooring brands options, plus our own private-label brands, you're sure to find the ideal flooring to suit your needs in looks, performance, and price. Choose from our numerous selections of lush carpeting to create a warm and comfortable atmosphere in your family room, hardwood flooring for elegance and beauty, and ceramic tile for stunning and sophisticated kitchens or bathrooms.
Options for Every Room on Your Property
By bulk ordering our materials directly from the factory, we're able to provide high-quality discount flooring at unbeatable prices. This is the same quality of flooring you'd find at an exclusive luxury store, but our prices make these gorgeous flooring options available to everyone. We are happy to pass along huge savings to our loyal customers; and we have helped many satisfied customers upgrade their properties with our cost-effective floors.
From the entryway to your kitchen, bathrooms and bedrooms, we have something that's perfect for every style and need. With our range of high-quality carpeting, vinyl and hardwood, you're able to complete the look of your entire building or put the finishing touch on any remodeling project.
One of the best things about our flooring store is our extensive selection of flooring options at prices anyone can afford. With carpeting for as little as 69 cents per foot and hardwood starting at just $2.49 per foot, you're never short on choices at our store. Some of the high-quality products we carry include:
No matter what factory-direct flooring style or type you choose to use in your home or business, our company offers to connect you with an installer on our Preferred Installer list. These trained and qualified professionals also come with a minimum of a one-year installation warranty. With proper installation and maintenance, your new floors are sure to last for many long years.
Offering a Wide Variety of Trusted Brands
When you want high-quality, trusted flooring brands, we're your top choice throughout the state. Our friendly sales and installation staff is always able to answer any questions about our huge selection and help you choose the perfect type of flooring for your style and needs. Enjoy luxury and elegance at a fraction of the cost with our factory-direct flooring prices on the following industry favorite brands:
LandMark™
Mohawk Industries™
DynaFlex™
Serafino™
Trader Mills™
Conquest™
Resista™
Tigressa™
---
Contact us to learn more about our wide variety of flooring options. We work with customers in Oklahoma City, Oklahoma, and the rest of the state.