The Place to Shop for Flooring in Weatherford, OK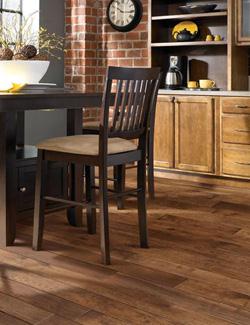 Finding the perfect floor is easy when you shop at Floor Trader of Weatherford. Our store boasts a massive and diverse selection of surfaces that suit all types of home improvement goals. Whether you need timeless, practical design or you want something bold and stylish, we have hundreds of options for you to browse. Visit our store today and see for yourself what makes us the place to shop for flooring in Weatherford, OK.
Furthermore, we sell products from a number of industry-trusted brands, each with their own styles and advantages. With so many different designs to choose from, you're sure to discover a floor that's perfect for your home.
Our store is set up to make shopping simple. Everything is carefully organized so that you can easily find the specific surface you're looking for. Furthermore, there are displays throughout our flooring store to give you new ideas for your property. Stop by today, and you'll quickly realize why so many local homeowners recommend shopping with us.
Endless Options to Choose From
There's something for everyone at our local store. Our surface styles include:
Get a Recommendation for Your Room
Not sure what kind of surface would look best in your room? Not a problem -- our staff is happy to give you a recommendation tailored to your specific wants and needs. Talk to us about your performance expectations, stylistic preferences, and price range. We'll narrow your search down to the surfaces that best suit you.
Likewise, we're happy to answer any questions you may have about specific flooring brands and products. We understand that a new floor is a sizable investment, so we want to give you the information you need to feel confident with your final choice.
Maintenance Matters
No matter what floor style you decide upon, it's crucial to talk to our staff about its cleaning and care needs. Proper maintenance extends the lifetime of your floor, ensuring it looks great and stands up well to wear long after installation.
All home flooring styles have different maintenance needs, which our staff can inform you on. Some types require less maintenance than others; be sure to ask about our broad selection of low-maintenance flooring if that benefit is important to you. We strive to match you with a floor that fits your lifestyle.
---
Contact us to learn more about our wide selection of surfaces. We proudly serve shoppers from throughout Weatherford, Oklahoma, and the surrounding areas.