The Most Affordable Hardwood Flooring in Ardmore, OK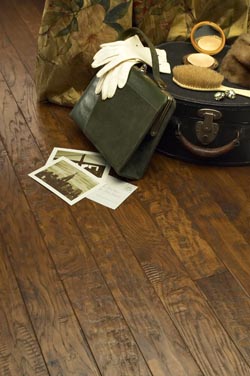 Hardwood is one of the most coveted materials in the flooring market, but is often considered too expensive by most homeowners. The Floor Trader's mission is to make it available to everyone. We do this by providing discount prices for residential and commercial clients on factory-direct hardwood flooring in Ardmore, OK. When you buy your new flooring from us, you pay less for it and can take it home the same day. No more waiting for it to arrive and paying extra for shipping. Just let us know what you're looking for, and we'll match you with it in no time.
Since we take care to stock a manifold selection, you have your pick of various species, all of which can handle high humidity, especially the engineered woods. Hardwood has traditionally not been able to work in these places, but industry advances have increased the material's potential exponentially. For those in high humidity areas, engineered hardwood is the way to go, as it was designed for that very purpose.
Helping You Get Creative with Your Purchase
Although practicality is a key player in flooring, there's no shortage of artistic design elements too. The customization options for grains, glosses, and patterns are endless, so you can truly make it yours and have a floor like no other. We stock the best hardwood brands for personalization opportunities as well as maximum quality. Feel free to ask our associates about the benefits of those brands, which include:
Ciara
Armstrong
Shaw
Mannington
Mohawk
You'll Have Your Floor for the Long Haul
Since solid hardwood can be stained and refinished over and over again for years, you can be sure that it's a long-term investment worth every penny you put into it. Some businesses may skimp on quality for the sake of offering discount prices, but not us. The Floor Trader shoppers get both in spades.
This is especially true when you use our Preferred Installer list for your hardwood flooring installation. After all of our years in business, we've come to know the area's top professionals and are happy to help you find them. You can meet them, get quotes from them, and choose the right fit for you. Proper installation combined with our hardwood's durability means that as long as you care for it well, you won't have to worry about replacing it for a long time.
---
Contact us for information on our hardwood and installers. Our showroom is open to residents and professionals from Ardmore, Oklahoma, and the nearby communities.