Laminate Flooring in Oklahoma City, OK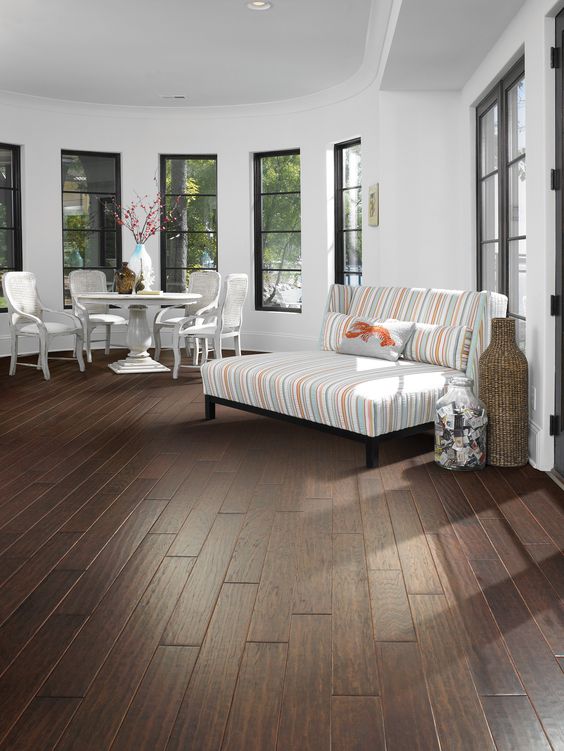 Give your home a makeover with stylish and cost-effective laminate flooring. These surfaces are ideal for customers who want a high-quality floor without a high price tag. Thanks to modern manufacturing advancements, laminate floors are more beautiful and resilient than ever before. Shop at our store to discover the perfect product for your home's transformation.
Our showroom features an expansive inventory of surfaces in a wide array of styles. Whether your preference is for laminate tile flooring or laminate wood flooring, we are sure to have a product you that suits your needs. Talk to our showroom staff if you have any questions about our products or would like a recommendation. We are happy to guide you every step of the way—from selection to laminate flooring installation.
Save Money with Our Affordable Laminate Options
Get the same elegant look of tile without spending a fortune. Our laminate tile flooring is constructed to closely resemble ceramic, porcelain, marble, and other styles of tile. Furthermore, it is scratch and stain-resistant and waterproof. Install a laminate tile surface in your high traffic areas to enjoy a great-looking and long-lasting floor at a fraction of the price for tile.
Love the natural beauty of wood surfaces but hate the price? Laminate wood flooring is an excellent compromise. By utilizing high-resolution digital imaging, these surfaces mimic hardwood floors down to the grain. Our store carries a diverse array of different styles, so you can easily find the ideal wood species, stain, and finish for your home. We also sell many different plank sizes to suit your design needs, including wide plank laminate products.
Visit our store to discover competitive pricing on top laminate flooring brands, including Mohawk, Mannington, and Shaw. Thanks to our low overhead costs, we are able to offer you steep savings you won't find anywhere else on the best brands.
We are committed to supplying you with reliable surfaces. That is why all of the laminate flooring brands we sell are known for their durability. Laminate is constricted with four layers in order to better hold up to everyday wear and tear. In addition, they are not affected by humidity or temperature changes. Perhaps best of all, these surfaces are easy to clean and take care of. Learn more about the advantages of our brands by speaking with our helpful staff.
Professional Laminate Flooring Installation Available
Make your renovation project stress-free by relying on our experts for laminate flooring installation. A floor is only as good as its installation good, so it is vital to ensure the process is done correctly to ensure a great appearance and a full lifetime. Fortunately, our installation team is available to handle all the hard work for you.
Our laminate flooring installation professionals are certified to work with every product our store sells. Whether you choose a laminate tile or a laminate plank product, we install it in your rooms flawlessly. Furthermore, we work quickly so that you can enjoy your new floor in no time at all.

---
Contact our laminate flooring store for further details on our products and services. We proudly serve Oklahoma City, Oklahoma, and the surrounding areas.