Unbeatable Luxury Vinyl Plank in Edmond, OK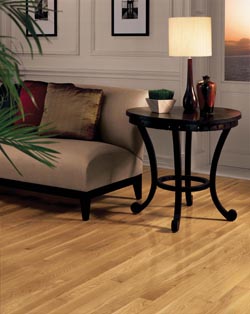 Floor Trader of Edmond is the name to trust for the finest selection of high-quality luxury vinyl plank in Edmond, OK. With our wide selection of beautiful flooring, you are sure to find exactly what you're looking for. Whether you are looking to spruce up the look of your home or you're renovating an office space, we have what you need. Our LVP selection is second to none, giving you access to flooring that looks indistinguishable from natural wood. You won't believe just how authentic it looks until you see it for yourself.
Wood flooring has been the go-to flooring option for generations. With a timeless, elegant look, it is the choice in flooring for millions of Americans every year. With luxury vinyl plank floors, you can have the beauty of natural wood combined with the ease of care and impressive durability that vinyl offers. Whether you're looking for the bright vibrancy of maple or the dark richness of mahogany, LVP can imitate the look flawlessly. Using the latest in embossing techniques, luxury vinyl can mimic wood right down to the grooves and knots. You simply can't go wrong with LVP.
Easy to Care For, Easy to Love
Almost nothing is easier to care for than luxury vinyl planks. Many people obsess over the health of their floors, spending time daily to clean them in an attempt to avoid damage. With LVP, this is a problem of the past. With only the slightest effort on your part, you can keep your new floors as beautiful as the day they were installed for years down the road. Forget the hours spent scrubbing and the money wasted on professional cleaners. With LVP floors from our showroom, it has never been easier to maintain flooring.
Your Source for Top-Quality Installation
Any type of flooring is an investment. Therefore, it is essential to make sure your new investment is installed properly. Otherwise, you will run into issues in the future with alignment and even curling. However, with our team on your side, you can get professional luxury vinyl plank floor installation that ensures your new floors are flawlessly installed and remain healthy for years. We take the steps necessary to ensure that everything goes off without a hitch. Reach out to us today to learn more about our installation service and to begin the process of renovating your floors.
---
Contact us today for more information about LVP. We are proud to serve Edmond, OK, and the surrounding area.