Marvelous Luxury Vinyl Plank in Weatherford, OK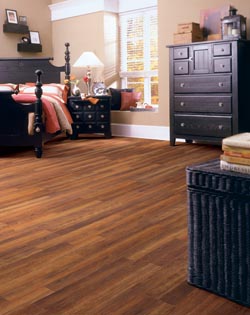 When you come to Floor Trader of Weatherford, you can expect only the finest luxury vinyl Plank in Weatherford, OK. With our unbeatable selection of beautiful flooring, you are sure to find the perfect flooring you need for your lifestyle and aesthetic needs. Whether you are looking to improve the look of your home or you're renovating your office, we have the LVP you need to get the job done. Our selection is unmatched in the area, giving you access to the incredible wood-like flooring option that is LVP.
Nothing quite matches the timeless beauty of wood. Each year, millions of Americans turn to wood or wood-look materials for their flooring. Now, with the addition of luxury vinyl plank floors, you can have the aesthetic qualities of wood with all the durability and ease of maintenance that you get from vinyl. You have to see for yourself just how detailed LVP can be, mimicking wood right down to the grain, knots, and imperfections in the cuts. Whether you're looking for dark mahogany or bright maple, LVP can be manufactured to suit.
Nothing Is As Easy To Maintain
Why spend hours a week maintaining your flooring when luxury vinyl planks take all the hassle out of it? When you put LVP in your home, you can say goodbye to grueling maintenance. All it takes is a basic, cursory cleaning every now and again and LVP will stay looking great for years down the road. Not only is it resistant to stains and scratches, but anything you spill on it can be easily wiped away. Sit down with a member of our team today to find out more about the ease of maintenance associated with this fantastic product.
Luxury Vinyl Plank Floor Installation Done Right
Whatever flooring you choose, it is going to be in your home for a long time. Therefore, you need to make sure that it is installed flawlessly. By turning to our team for professional installation services, you can get the most out of your flooring. Our team uses the latest tools and techniques to ensure that every plank is placed perfectly, helping to increase both the beauty and longevity of the finished product. We are on your side from start to finish on your next flooring project, helping to bring your dream to life. Reach out to us today to find out more about the incredible benefits of LVP floors.
---
Call us right away to go over your LVP options. We are proud to serve Weatherford, OK, and the surrounding area.