Luxury Vinyl Tile in Oklahoma City, OK, for the Practical-Minded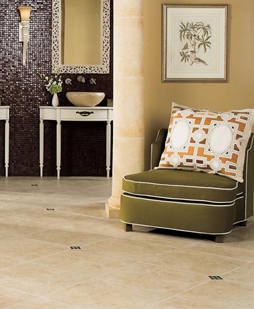 When it comes to high functionality, few floors beat our luxury vinyl tile in Oklahoma City, OK. The Floor Trader stocks a colorful selection of one of the softer and more affordable hard surface flooring materials on the market. LVT is a long-lasting, attractive option that improves your interior's aesthetic and durability. Browse our samples, and you'll find no shortage of styles, patterns, and textures that work well in any room and complement any décor.
We buy LVT floors in bulk and therefore can offer better rates and savings than other stores can. The competitive prices and impressive discounts on floors right out of the factory are what set our local business apart from the crowd. A new floor is an investment, but it doesn't have to be an excessively expensive one. We also have financing available for those who need extra help, so that everyone can have the floor they want. Ask our associates for details on how to apply.
Luxury Vinyl Tiles from Big-Name Brands
The people who shop at The Floor Trader and entrust us with their project deserve only the best, which is why we're selective about whom we buy from. We've chosen some of the most noteworthy flooring manufacturers in the business, often finding that they're well-loved by our customers for a good reason. Every brand we carry puts the customer first, delivering floors with integrity.
What could be better than getting a beautiful new luxury vinyl tile floor from a top brand for a great price? That happens every day at our store. Stop by for a visit and discover deals on:
Mohawk
Mannington
Armstrong
Shaw
Serafino
DynaFlex
Daltile
Offering Guidance on Luxury Vinyl Tiles Floor Installation
Whether you want to hire a professional or DIY, we're your source for an installation connection that pays off for the long term. Our experts have all of the knowledge you need to complete your project and a list of local installers and contractors who can place your new floor properly with estimates and warranties you can trust. Having the right installation is the sure-fire way to see that your latest addition serves you well for years to come.
We aim to be your go-to for everything luxury vinyl tile, from choosing your material to having it installed. Clients can come to us with all of their questions and concerns and leave with the floor that meets all of their needs.
---
Contact us with any questions about our service and stop by the store today. Our location is convenient for those who live and work in Oklahoma City, Oklahoma, or the neighboring areas.