Find Beautiful Luxury Vinyl Flooring in Weatherford, OK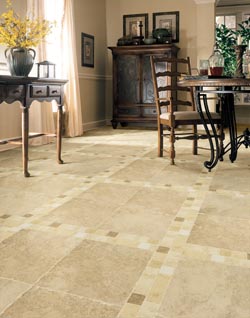 When you're searching for the perfect floor to complement your interior design, shop at Floor Trader of Weatherford. Our store offers one of the area's biggest selections of luxury vinyl, a versatile surface that can fit any style. Whether you're aiming for a trendy, contemporary look or a timeless design, there's a vinyl product for you. Some vinyl floors even mimic the look of hardwood or tile. Visit us today to find the ideal luxury vinyl flooring in Weatherford, OK, for your home improvement project.
Achieve Any Style at a Price You Can Afford
You don't have to compromise on your vision for your room. Thanks to luxury vinyl's versatility and affordability, you can achieve the style you want at a price that's right for your budget. Visit our store today to start exploring our wide range of colors, patterns, and textures.
Our store is set up to make shopping as simple as possible. You can browse our hundreds of flooring products and check out our design inspiration displays to find what you want. Not sure what kind of luxury vinyl tile or plank product is right for you? Our team members are always on hand to make recommendations tailored to your wants and needs.
Minimal Maintenance Necessary
Besides being versatile and affordable, the main advantage of vinyl is how easy it is to clean. Sweep, vacuum, or mop -- no matter which type of cleaning you prefer, your vinyl can take it. No other special maintenance is needed beyond routine cleaning. Furthermore, luxury vinyl surfaces are stain resistant and difficult to damage, which is why they are sometimes called resilient flooring. With just a little bit of care, your vinyl floor will look like new for years to come.
A Great Wood or Stone Alternative
Natural wood and stone floors are beautiful, but they tend to be on the high price range for flooring options. Fortunately, you can bring home the look of wood or stone at a fraction of the price by choosing luxury vinyl.
Thanks to vinyl's special manufacturing process, vinyl surfaces can be made to replicate any look, including different types of wood and stone. Likewise, vinyl can be embossed to imitate the texture of these natural materials. Reach out to our staff today to learn more about the benefits of luxury vinyl plank flooring and tile flooring.
---
Contact us to learn more about our diverse selection of vinyl surfaces. We proudly serve clients from throughout Weatherford, Oklahoma, and the surrounding areas.