Tile Flooring in Oklahoma City, OK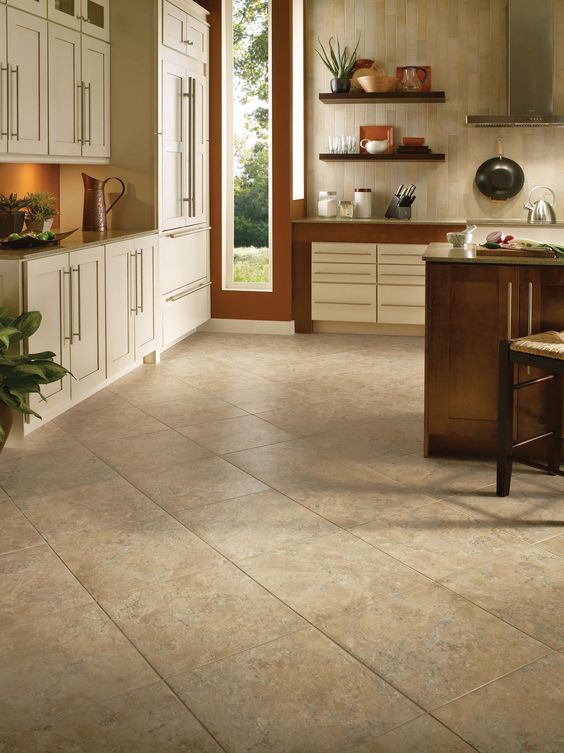 Tile flooring from our expansive store is high-end flooring that works with your budget when you shop at our flooring warehouse. Tile of all types is considered luxury flooring so many people think it is too expensive for their home remodeling project. This is simply not true. We offer discount prices on tile that cannot be beat.
As our showroom is a warehouse, we do not waste money on frills and high overhead costs. Instead, we buy truckloads of premium, brand-name flooring so the price is always right. Choose from the following types of type in our well-organized warehouse:
Ceramic Tile
Porcelain Tile
Stone Tile
Woodgrain Tile
Elegant Wholesale Tile Options
Homeowners and contractors alike shop our flooring warehouse for the best deals, such as our elegant ceramic tile. Of the tile choices, ceramic carries the lowest price tag. It is also different from the other types of tile in that it is kiln-fired from clay. Because of this ceramic is also the softest type of tile. This means that it is the easiest to cut and install.
This type of tile is prized for its modern beauty. Tile is known for having a streamlined look, but with porcelain tile that contemporary appeal is even more pronounced. Of course, it looks perfect with modern décor, but the clean lines lend themselves to any decorating style.
Come to our flooring warehouse to save money on tile made of natural stone. Natural stone offers enduring beauty that enhances the ambience of a home or place of business. The beauty of stone tile is that it is quarried from the earth. Each slab and each tile is stunningly unique. With natural stone, your flooring has a truly individual look.
Combine the beauty of hardwood with the practicality of tile to get woodgrain tile that offers the benefits of both types of flooring. Of course, everyone loves the elegance of hardwood flooring with its beautiful grain. With woodgrain tile, you have that look in long pieces of tile that look amazingly realistic.
Plus, you have the advantages of tile. This is long-lasting flooring that adds value and appeal to your home. Despite its upscale appearance, it offers easy care and maintenance. All you need to do is sweep or dry mop to get rid of the dirt. Occasionally, use a tile-cleaning product to wet mop and restore the shine.
Rest assured that no matter what type of tile you choose, you get the best value in price at our warehouse. Our selection of discount floor tiles is affordably priced. Along with the low prices comes high quality from trusted manufacturers. Ask one of our flooring experts to show you gorgeous Serafino tile for floors and walls. This collection of porcelain, ceramic, and stone tile is hand-selected for beauty and comes with exceptional quality and style.
Tile Flooring Installation from a Preferred Installer
Now, that you have decided upon just right tile for your remodel, let us help you with tile flooring installation. What we do is share our list of preferred installers with you. These are installation professionals with an excellent reputation. Plus, you do not pay the contractor until the job is done and you are completely satisfied with the results.
---
Contact us today to select tile flooring for your home remodel. We offer discount pricing on brand-name flooring in our Oklahoma City, Oklahoma warehouse.