Tile Flooring in Weatherford, OK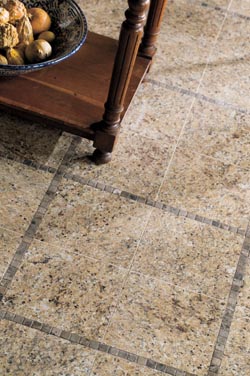 Find the perfect flooring that fits into practically any space by turning to Floor Trader of Weatherford. With natural resistance to moisture and a durable design, tile is the ideal choice for any room in your home. With our broad selection of tile flooring in Weatherford, OK, you can find the perfect flooring for your aesthetic and lifestyle needs. Thanks to its water-resistance, it is suited to kitchens, bathrooms, laundry rooms, or any other room in the house that sees a lot of water use. No matter which room you're looking to renovate, we are committed to seeing you through the entire process from start to finish.
Whether you're looking for porcelain or ceramic tile, we offer a gorgeous array of options at our showroom. Stop by today to find out why businesses and homeowners alike flock to our location. We source our materials from the finest manufacturers on the market and partner with a network of proven installation contractors in order to ensure you get the best floors for your home or business. With our team on your side, you are sure to get the floors you've always dreamed of.
A Wide Variety of Tile Options
While many people think that ceramic or porcelain tile are their only options, there are actually a multitude of types for you to choose from. Look to our team of flooring experts for help finding out the best type of tile for your needs. We'll walk you through all of the options available to you, taking into account your lifestyle, your aesthetic needs, and how you're using the tile. We are happy to offer the following types of flooring and more:
Ceramic
Porcelain
Slate
Mosaic
Marble
Travertine
Glass
Installation Done Right
Whether you're looking for glass, ceramic, or slate tile, it is absolutely essential to have it installed by a seasoned expert. Without professional installation from a trusted contractor, you can easily end up with new floors that simply don't stand the test of time. Fortunately, we are proud to partner with a network of local contractors that you can depend on to get the job done right. We'll make sure you are hooked up with the right contractor for your needs. With the right tile flooring installation, your new floors will look great for years down the road with only minimal maintenance.
---
Call us right away to find the perfect tile for your space. We are proud to serve Weatherford, Oklahoma, and the surrounding area.